The Green Room
Welcome to our lobby bar. An intimate and comfortable place to recharge and slip into anonymity. This multifunctional bar is the hive of the resort and seamlessly transitions from day-to-night with direct access to our Courtyard—both a relaxing space to grab a coffee each morning and the go-to place for cocktail hour.
A room which is green. Also a term for a room in a theater where performers can relax when they are not on stage. A sanctuary where connection and community reign supreme, and the outside world fades away.
Both a literal description of a performer's retreat and a metaphor for a relaxing pause taken before the next event. The Green Room is the place you'll want to start and end your day.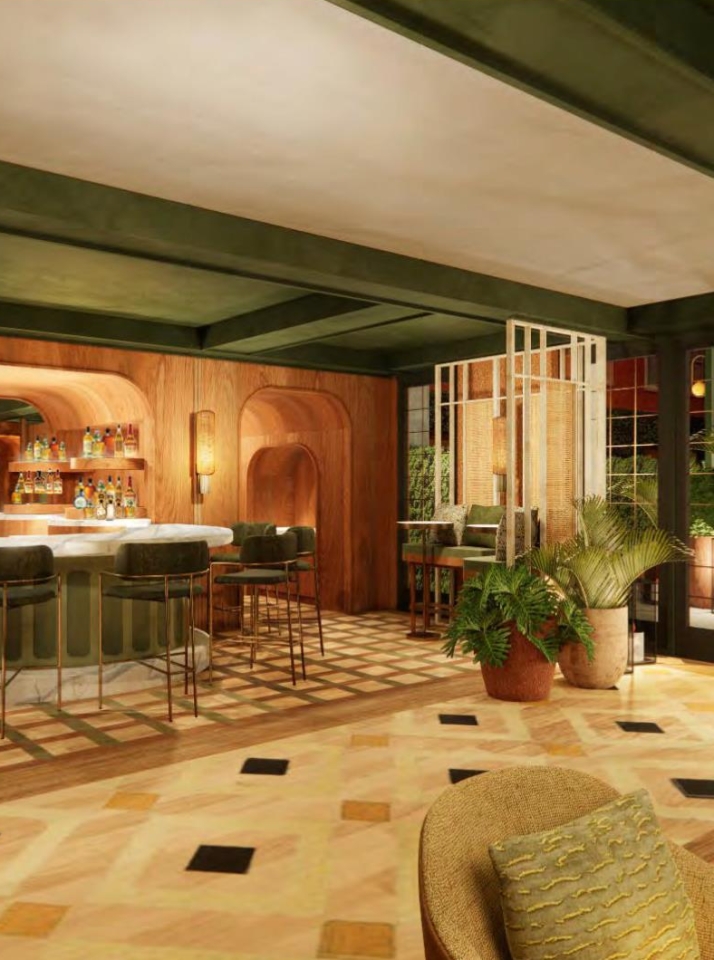 Warm and comfort with a dash of spontaneity